Only Selected Participants will register for whole day theater round activities where they will get event materials, T-shirt, Certificate, Badge, World-Class Medal, food and water against BDT 1020 (One Thousand and Twenty Taka). This is all about to encourage all the selected participants who will proceed with this recognition. We would like to celebrate it with the support of you all. We have already got huge support from participants and guardians after declaring it online. In Season-3, English Olympiad will be held in 25 Countries.
We have no grooming sessions,  we have uploaded study materials here to download Theater Round Topics. 
Deadline:
Theater Round Registration Deadline:
Chittagong: 18th July 2019 (4 PM)
Dhaka: 20th July 2019
Rangpur: 17th July 2019
Barisal: 17th July 2019
Sylhet: 25th July 2019
Mymensingh: 20th July 2019
Only SELECTED Participants will register here!
Dates:
**Rangpur Divisional Theater Round is not decided yet.
**Barishal Divisional Theater Round on 19th July 2019
Venue: Jahanara Israil School & College
Chittagong Divisional Theater Round on 19th July 2019
Venue: Chittagong Cantonment Public College
**Sylhet Divisional Theater Round on 2nd August 2019
Theater Round Time: July – August 2019 (date will be declared after analyzing other schedules, if student have any other event, they may email us to englisholympiadbd@gmail.com) Last year we organized it centrally in Dhaka. 
***Date: Now we are working on 4 dates;  12th July 19th July 26th July and 2nd August (We will text you after finalizing it). We have declared Khulna and Rajshahi date and Venue. 
We have got many requests about the date and exam! We will announce our planning soon!
Form: https://goo.gl/QBQ1NJ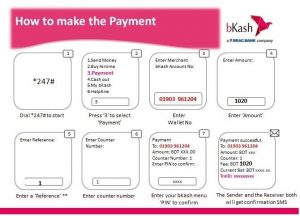 ***1. bKash Payment Service:
Payment bKash Number: 01903961204 (Merchant )
[] Dial *247#
[] Select 3 (Payment option)
[]Amount 1020
[] Type 1 in Reference option
[] Type 1 in Counter option
***We prefer the Merchant account as it is an unlimited number!
#Merchant Number only for *Payment option from personal bKash account or shop if they have this service.
*2. bKash Personal Numbers for #Send_Money(can be sent from any personal)/ #Cash_In (can be sent from any agent shop) Option:
[] Numbers: 01816035260, 01709105596,01850880613,01764440092,01903961205
Multiple registrations can be possible from ONE bKash Number.
So, you may do it with friends and relatives.
রেজিস্ট্রেশন:
বিকাশ করে (1020 TK) Trx ID + যেই নাম্বার থেকে বিকাশ করা হয়েছে তা লিখে রেখে তারপর ফর্ম লিংকএ ঢুকে ফর্ম ফিলাপ করা সহজ।
আপনি যদি ফর্মটি পূরণ করে থাকেন তাহলে সেখানে সাবমিট বাটন ক্লিক করার পর পরই একটি কনফার্মেশন এবং নির্দেশনা থাকে।
ধন্যবাদ।
We will declare you some study materials (JAB Publication is working on it) and you may practice Speaking and Listening for now. Participants will get information through Email and our website.
We will also arrange some special events for those who are in the exam and many other problems but the location will be in Dhaka or Chittagong.
Last year we organized it centrally in Dhaka.
Please contact for any support: 01750035337, 01521222859, 01725615063, 01877969558, 01850880613, 01838544392, 01643515463, 01521222859, 01317682592, 01903961205
Email: englisholympiadbd@gmail.com